Whether you're looking for an additional boost to reach your goals or an assessment and reset of your current career strategy, we're here to provide you with the personalized, goal-oriented coaching you need to supercharge your career or business and build your personal brand.





Hi, i'm Dr Sam and I help high achieving

women

from all walks of life

build their personal brand and supercharge their career.





Drawing on my experience as a mother, senior academic, business innovation lead and marketer, I provide my clients with the tools they need to design a career that works for them. Our coaching sessions are designed to help women discover their full potential and guide them in creating a career that is meaningful and fulfilling. Through an individualized approach, we strive to bring out the best in our clients and help them reach their career goals.




Coaching, events, newsletter, blog & more...
If you are re-evaluating your career, want to move to the next level, or are simply feeling frustrated with your career then we can help with 121 coaching.
With the right support building your personal brand will enable you to:
Unlock your career capital

Take charge of your working day

Deliver at home and work with less struggle

Gain clarity on your career trajectory

Reduce overwhelm, guilt, anxiety, burnout and imposter syndrome



Who we work with: academics, business pro
fessionals from early career to c-suite, women on the corporate track, new mothers returning to work, women experiencing overwhelm balancing family and career, students, small business owners, women seeking a career pivot and organisations supporting women to thrive in their career. Breaking the glass ceiling is our business.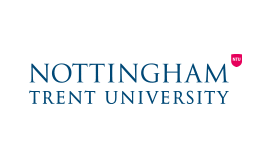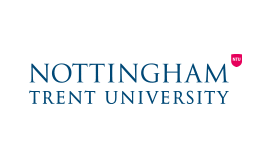 How long is each coaching session?



Coaching sessions are 50 minutes long and take place online via Google Meet or Zoom. Every client is different, we'll meet at a pace that is appropriate for your goals.
How much does a coaching session cost?
All clients book a clarity call in the first instance you can book and view pricin
g here
. Following a clarity call you will then receive a custom coaching plan with details of sessions and cost.
What days/times are you available?
We offer coaching slots early morning, during the working day, evenings and weekends. We understand how difficult it can be to find time when you have kids, a pressured job and a pile of laundry! So we work around you.



Who do you work with?
Who we work with: academics, business professionals from early career to c-suite, new mothers returning to work, women experiencing overwhelm balancing family and career, postgraduate students, small business owners, women seeking a career change or need support with their next move, women scaling businesses. Read our client profiles here
I'm an organisation, can you deliver a session for us?
We also work with organisations, insitutions and co-working spaces who are supporting high-achieving women in their careers, education or in business. We offer coaching packages for employees simply ask your employee or staff development colleague to contact us. We offer workshops, in-house 121 regular clinics and bespoke talks. Please email us with your enquiry assistant@drsamlynch.co.uk
What do you mean by your values-based approach?
Given my background as marketer but als
o through my practice as an academic researcher ethics is at the heart of what I do and I believe it has been a key part of success in my business. I work with high-achieving women at different stages of life, career and business. We all face different seasons of life and my vision is not to capitalise on another women's struggle or at a time of vulnerability such as early motherhood. I recognise deeply the challenges that women face. My mission is focused on your future and providing you with tools and strategies that will move your closer to the goals that you have, but also enjoying the journey along the way.
Why is your focus on women?


Dr Sam shares her knowledge based upon personal experience as a mother, as a high-achieving woman and as she navigates her own career and business journey. She has built a female client base and this has occurred as a result of those who are most engaged and responsive to her content and work. By women we mean all who self-identify as female. However, If our work resonates with you and you feel we can help please do reach out, typologies should be no barrier. Indeed, many of our workshops, public lectures and organisation-led events reach out to a broad audience.