Dr Sam Lynch helps high-achieving women from all walks of life supercharge their career through personal branding and career coaching. Sam has helped women in academia, business, small business and corporates using her unique method to design a career that works for them, and not the other way around.
Sam is a working mother, senior academic, business innovation lead and marketer.
"I want to help women thrive in their careers, whatever shape or form that looks like for them. Through nurturing and practical support we take you through a series of bespoke sessions to build your personal brand and take charge of your career.
This is careers & business done the smart way."
Looking for a keynote speaker to energise your audience?
Our keynote sessions empower audiences to take charge of their ambitions. We deliver for corporates, networks, organisations, academia & beyond.
Our client feedback...
We have received so many positive messages from attendees who valued your transparency, honesty, and the wealth of knowledge you so graciously shared with us. I know we will continue to draw from these discussions as we move forward in our career development paths. You truly inspire us to look beyond the horizon!
​
2023 - Sorry, we are fully booked.
​
2024 - Save the date by booking a call.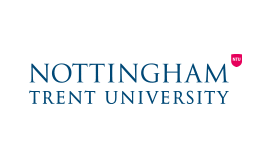 LISTEN Dr Sam Lynch x Health Home Hustle Podcast - here
LISTEN Dr Sam Lynch x Papa PhD Podcast - here
WATCH Dr Sam Lynch x The Rita Network Webinar - here
READ LinkedIn News - here
WATCH Dr Sam Lynch x Johns Hopkins University - link coming Dec 2023
WATCH Dr Sam Lynch x University of Manchester PGR - link coming Feb 2024